For your markets and the most sensitive products, we can offer you a range of PVC NI and ESBO NI caps
- Diameters 53, 63, 66, 70, 82 mm with other diameters in development
- With or without safety button
- BPA NI varnish and PVC NI - ESBO NI compound
- Particularly recommended to avoid the migration in oily and fatty products
- Sterilisable or pasteurisable, hot or cold filling
- Steel recyclable 100 %
- Various print possibilities
- Matt or gloss varnish
- Standard sizes available on stock
Our PVC NI and ESBO NI caps comply with the international regulations and are compatible for food contact, for every type of foodstuff and drinks (except carbonated drinks).

Our PVC NI caps are supplied with a packaging document file integrating the migration tests, the list of substances (ref. Regulation 10/2011) as well as a declaration of conformity for the contact of foodstuffs (ref. Regulation 1935/2004).
Our international network allows us to deliver you quickly and efficiently.
Our technical support service can offer a range training (caps sealing, quality) and accompanies you in the implementation of your processes to assure the perfect partnership between our packaging and your products and methods of packaging
Our production unit is ISO 9001, ISO 22000 and FSSC 22000 certified.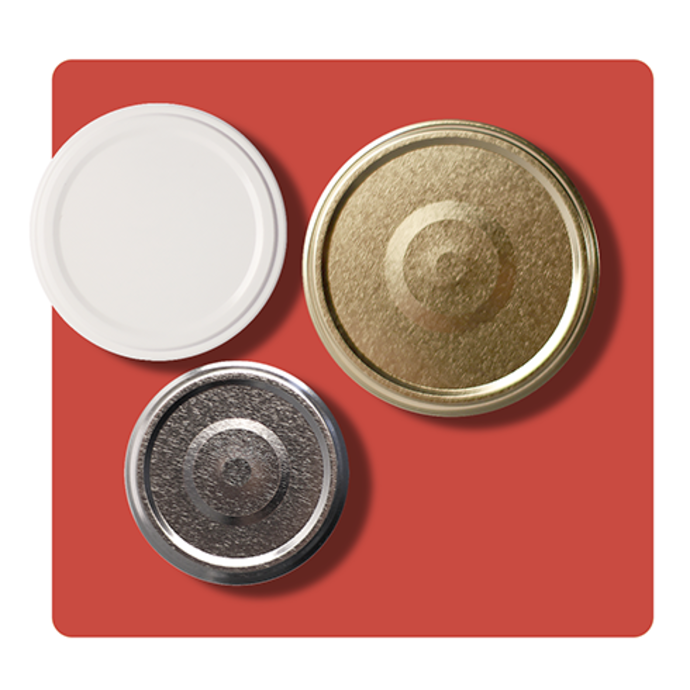 Products from the same range