1911 - Foundation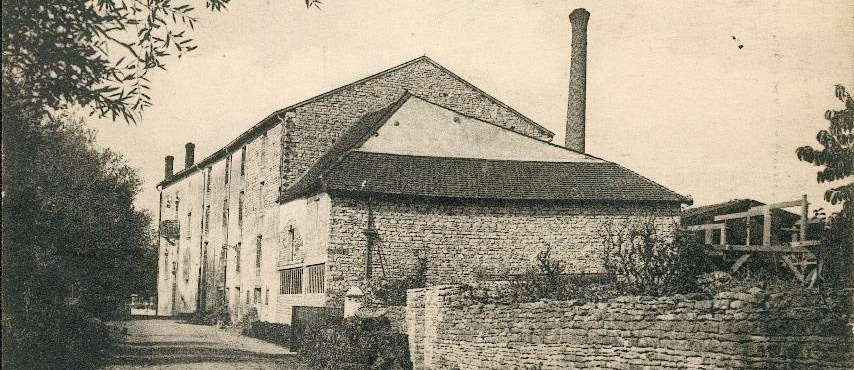 Robert Bindschedler bought an old mill located in the commune of Massilly. It had belonged to the prestigious Abbey of Cluny. There, he installed a set of turbines and with the electricity produced he applied electrolysis to retrieve tin from tinplate waste.
After the First World War, Massilly began transforming tinplate to make household items.
1950 - 1970 - the rise of closure production
In 1952, the company Robert Bindschedler SA was created as a contract printer and marketer of tinplate. RBSA would later become Massilly Printing Solutions, a modern service centre dedicated to cutting and printing on tinplate and aluminum.
Massilly, which was already specialised in the production of closures (Eurocap, screwcaps, etc), decided to develop this business line to meet the increasing demand for foods preserved in glass jars.
In 1962, Pierre Bindschedler (the founder's son) signed an agreement with the American Group Anchor-Hocking for the manufacture of 'Twist' type closures and for the supply of sealing equipment. These closures branded first as "Illico" then "Euro", experienced ongoing growth. Today, the Massilly group markets several billion of them.
1970 - 1990 – Evolution and revolutions
The manufacturing of tin cans underwent radical change. Massilly acted as a pioneer by successively adopting the different production techniques available on the market: electric welding in 1976 and later on re-stamping stamping.
In 1983, Massilly increased its capacity with the acquisition of FRANPAC, the historical leader in metal cans for fish.
In parallel, Massilly developed its expertise close to its core activity with the establishment of a business focused on machines and tools for both its own needs and those of its customers. Today, this cluster of activities has become Massilly Services.
The 1980s marked the beginning of the group's European expansion with the opening of subsidiaries in Spain, the United Kingdom, Switzerland and Italy.
1990-2010 : Conquering the world, market by market
To strengthen its presence in France and to best serve every client profile, Massilly organised distribution through our subsidiary Conservor.
The Packaging Industry and Aerosols divisions were created which allowed the Massilly group to diversify and strengthen its position as metal packaging expert.
The group's stability in Europe enabled the company to begin a new phase of growth on an international scale. Within a few years, we opened subsidiaries in Canada, South Africa, India, Russia and Peru.