BUILDING PARTNERSHIPS TOGETHER,
AS ENDURING AS OUR METAL
100% responsible attitude, 100% safe products | Responsiveness and involvement, to support your growing ambitions | Massive investments and intense innovation | An entire company focused on sustainable development
100% responsible attitude, 100% safe products

Whether it's food or sensitive materials, products that use our packaging require the highest reliability. Furthermore, every person in the company is responsible for safety, harmlessness and quality beyond reproach of everything we make. And to ensure their missions take place under the best conditions, our colleagues have a safe, enjoyable and rewarding work environment.
At Massilly, responsibility and safety are always in the foreground. It is, quite simply, the guarantee of our future.
Responsiveness and involvement, to support your growing ambitions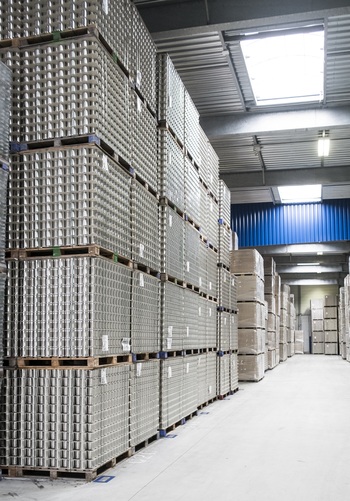 Thanks to its independent family structure, Massilly benefits from short decision paths. For our clients, this means:
Simple decision-making processes and maximum responsiveness
Ability to respond as closely as possible to the different needs of each of our clients (small, medium and large), regardless of their sector of activity
Internal control of all necessary production skills (metal processing, printing, stamping, machines, etc) ensuring flexibility and optimal procurement lead times management: a significant advantage in fast-changing markets where consumer demands are increasingly volatile.
Located in more than 15 countries, our powerful network of subsidiaries allows us to:
Be an involved partner, who understands local issues and specific features of each market
Support multinationals as well as local businesses by providing advice, quality and competitiveness
Develop strong synergies in the interest of clients (back-up production, range, cost reduction).
Massive investments and intense innovation

To create both internal and external value, Massilly re-invests a significant proportion of its turnover in Research & Development and to optimise performance of its production tools. This continuous improvement process contributes to:
Our clients' satisfaction by providing them innovation and competitiveness
The well-being of our partners and the development of their skills
The maintenance of our vision in the long term, the assurance of our sustainability and independence
An entire company focused on sustainable development


Whether through our research to reduce the thickness of metal used in our packaging, the creation of new formats to optimise transport space, or the investment in modern and efficient production systems, we do everything it takes to:
Optimise the use of natural resources
Reduce waste and emissions in our plants
Fit in with a process of circular economy
Our packaging solutions are made from endlessly recyclable metal and take advantage of all the benefits of this material to preserve the planet, reduce waste and protect our clients' products.
Discover the advantages of metal
The efficiency of the Q.H.S.E. and Food Safety Management System at the heart of our commitments
By certifying our management system ISO 9001 - ISO 22000 and FSSC 22000 according to production sites,
we aim at improving our efficiency and ensure sustainable relationships.
Our main goals: guarantee people's security, ensure food safety, satisfy our customers, and pursue our actions related to environment.

The integrated Q.H.S.E. management system defines the dispositions taken by Massilly
to show their ability to supply a product or a service on a regular basis which is compliant with the requirements of interested parties.
Contact our Quality team