Our packaging, a competitive edge for your products
Sharply focused on performance and innovation, our industry teams and research unit work hard to develop new packaging that increasingly preserves and enhances your products.
Our Research & Development department: improving today's solutions and foreseeing future uses.
We are determined to constantly improve our metal packaging so it's always in sync with the times:
Reduction of metal thickness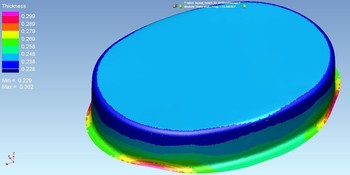 Did you know that in 30 years the amount of metal needed to produce a tin can has been cut by 30%? Our R&D teams study the possibilities of metal thickness reduction according to our clients' products and packaging processes, to optimise use of raw materials and transport costs.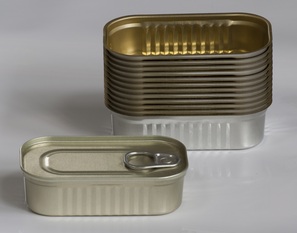 We have developed a line of stackable boxes to save up to 75% space during transport.
(Discover our line of stackable boxes)
Easy open bottin ring-pull: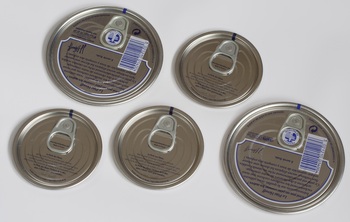 As part of our round bottom easy opening line, Massilly Group offers the possibility of putting the ring-pull as shown in the illustration. This technique, exclusive to Massilly, allows to use the bottom Easy to open of your box as a communication space, without the ring encroaches upon your message and your branding.
This innovation allows full use of all the outside surface and gains up to 30% of useful space on some formats.
Last element noticed by the consumer before the opening of the product, the background becomes a communication medium allowing to highlight some benefits of your product: origin/sector, nutritional information, social networks, etc.
Identifying and meeting future needs: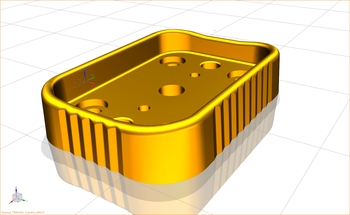 Whether anticipating changes in consumption or regulatory constraints, or answering market expectations and societal issues, our research unit and industrial management ensure, study and test new packaging so you can be ready for anything: new shapes and formats, new seals, new uses. It's always work in progress.
Our joints manufacturing laboratory: Mastering our expertise down to the finest detail
We formulate most of our joints for closures in our own manufacturing laboratory which is ISO 9001 and ISO 22000 certified.
By mastering this expertise in-house, our chemical engineers ensure: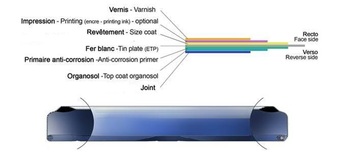 Closest possible following of legislation and all regulatory constraints regarding food contact suitability
Better adaptation to our products and manufacturing processes
Enhanced traceability
This allows us to offer a specific seal according to your product and your packaging issues.
Our research & development, recognised by numerous awards
Let's think and create together the ideal packaging for your product.
Contact our teams