With more than 45 different items and capacity from 70 ml to 8800 ml, we supply from fine grocery to food service:

- More than 45 different sizes , round and rectangular cans
- Capacity from 70 ml to 8800 ml
- Stackable
- Standard ends and easy open ends
- Printed end with indexed tab
- 100% recyclable
- Different thicknesses of steel depending on your process
- BPA NI BPA NI
- Printing on bodies and ends
Our European and global network allows us to be close to your production areas to deliver quickly and efficiently. We can provide you with technical assistance to train and assist you in the implementation of your process and to ensure the perfect match between our packaging and your packaging products and methods.
We are able to liaise with you to develop new specific and innovative sizes .
Our factories are ISO 2001 and ISO 22000 certified.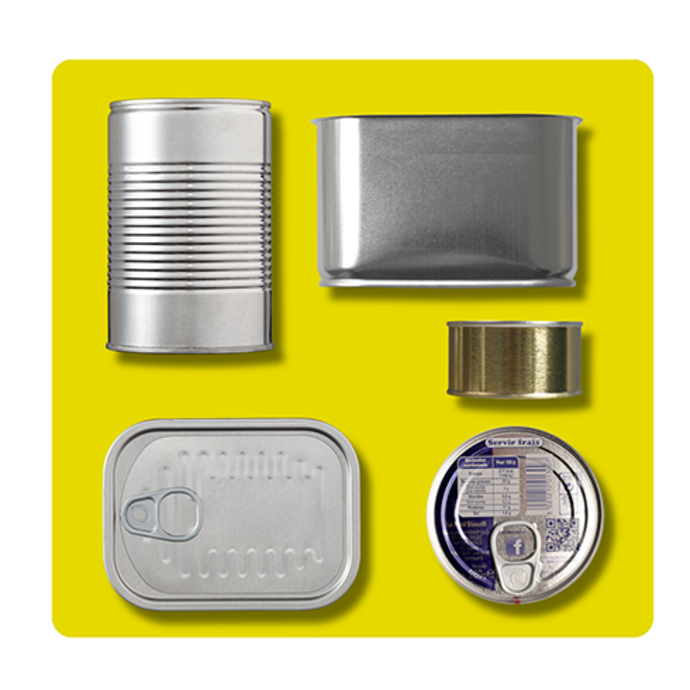 Products from the same range